This story is part of an ongoing series on US-China relations produced jointly by the South China Morning Post and POLITICO, with reporting from Asia and the United States
President Donald Trump's tariffs on Chinese imports are having the desired effect of driving production out of China – but not to the United States.
Less than a month after the Trump administration hit US$200 billion worth of Chinese imports with a 10 per cent tariff, leading Hong Kong based furniture maker Man Wah Holdings – which has more than 18 million square feet of manufacturing space in China – broke ground on an expansion of its facility outside Ho Chi Minh City in Vietnam.
In June the company, which specialises in reclining chairs and sofas that have become a fixture in middle-class American living rooms, bought what was already one of Vietnam's largest furniture factories. By next year, it will be the biggest.
Some 9,000 miles away from the deep water ports of China and Vietnam's new factory towns, American retailers are grappling with how much of the tariffs they can absorb.
Here's who wins and also loses in US-China trade war: Vietnam
Gao Jian, of the Vnocean Business Consulting Service in Vietnam, said he has guided about 40 Chinese enterprises per month to the more than 50 industrial estates he helps recruit for so far.
"Some companies can absorb a 10 per cent tariff, but a 25 per cent [tariff] would eat up their entire profit," Gao said. "They would have to relocate and shut down their factories in China."
Even though the duty on imports is paid by US companies, the additional costs are usually passed right along to customers. As a result, many regard tariffs as taxes on consumers rather than as a deterrent to import foreign goods.
Manufacturers like Man Wah are trying to blunt the tariffs for their clients. Makers of common American goods are moving production to Vietnam and other countries where Trump's tariffs on China do not apply.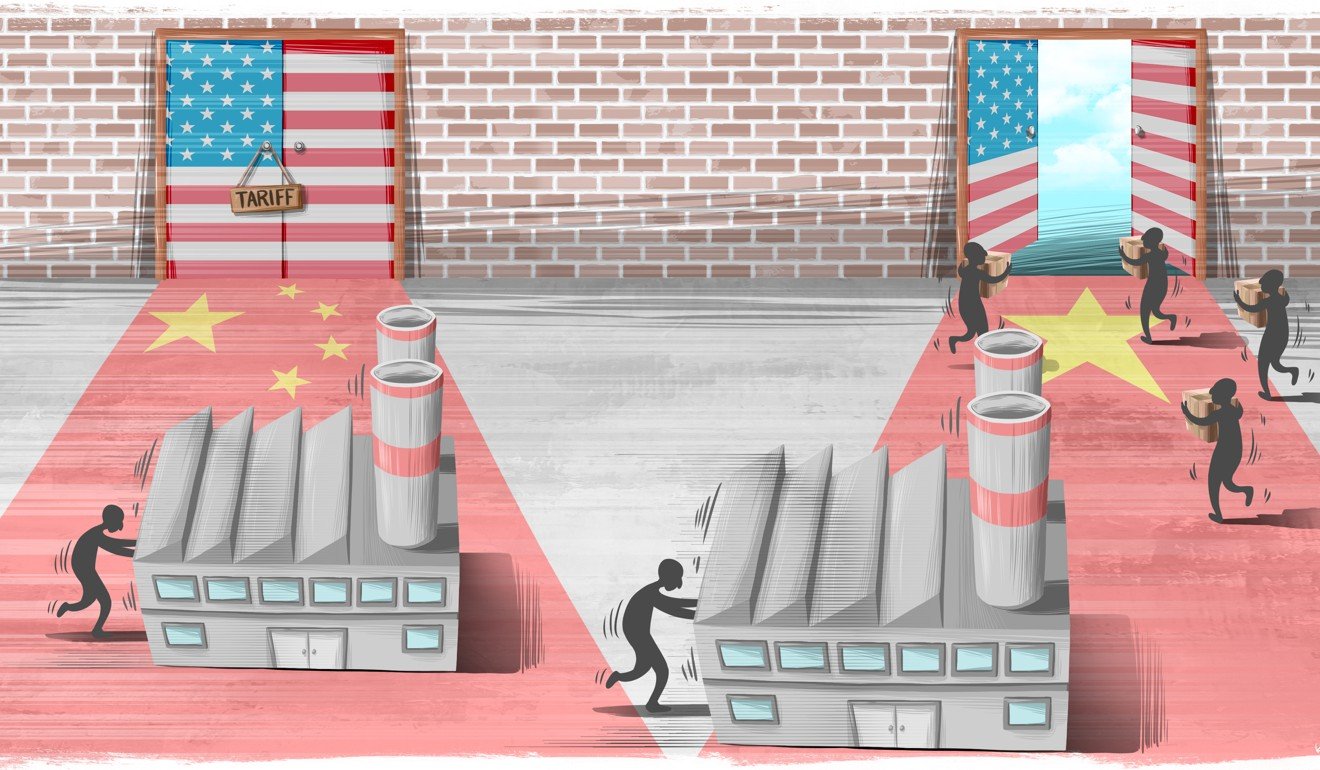 Even as Trump and Chinese President Xi Jinping meet this week to discuss trade tensions, companies in the US and China aren't waiting to see if they call a detente.
Companies with thousands of factories in China are now racing to relocate out of the mainland, which seemed the only practical solution to avoid losses from higher tariffs that could be in effect in a little more than a month.
Earlier this week, Trump said it was "highly unlikely" that he would hold off on increasing the tariffs to 25 per cent on January 1.
Executives of all types of companies are already weighing what to do if the trade stand-off lasts long. A recent survey by business consulting firm Ernst and Young found that more than half believe tariffs will remain in place until 2020 or later. About 51 per cent said they have already made changes and another 33 per cent were studying the idea.
In Asia, dozens of intermediary firms seeking commissions are more than eager to help manufacturers find real estate, employees and permits to move to Vietnam.
Zhang Diansheng of Hang Sinh Business Service Centre in Ho Chi Minh City said his team had guided more than 80 manufacturers to various industrial estates since September, when the latest round of US tariffs took effect, though only eight had applied for licenses to do business there so far.
INFLATED LAND COSTS AND LABOUR SHORTAGE
Still, the increased interest is already inflating land costs and exposing a shortage of skilled labour in the Southeast Asian nation.
To be sure, China is still regarded as the best manufacturing base for higher-end industrial products because of its extensive infrastructure and large number of skilled workers, according to Emily Guo, secretary general of an industry manufacturers' coalition in China.
China manufacturers are expected to retain this advantage for years to come, but they will invest heavily in automation in the near future to offset soaring costs, Guo said.
"We found there are also many problems for manufacturing operations in Vietnam, like labour recruitment, worker management and supply. For those high-end products, we think China still has irreplaceable advantages," she said.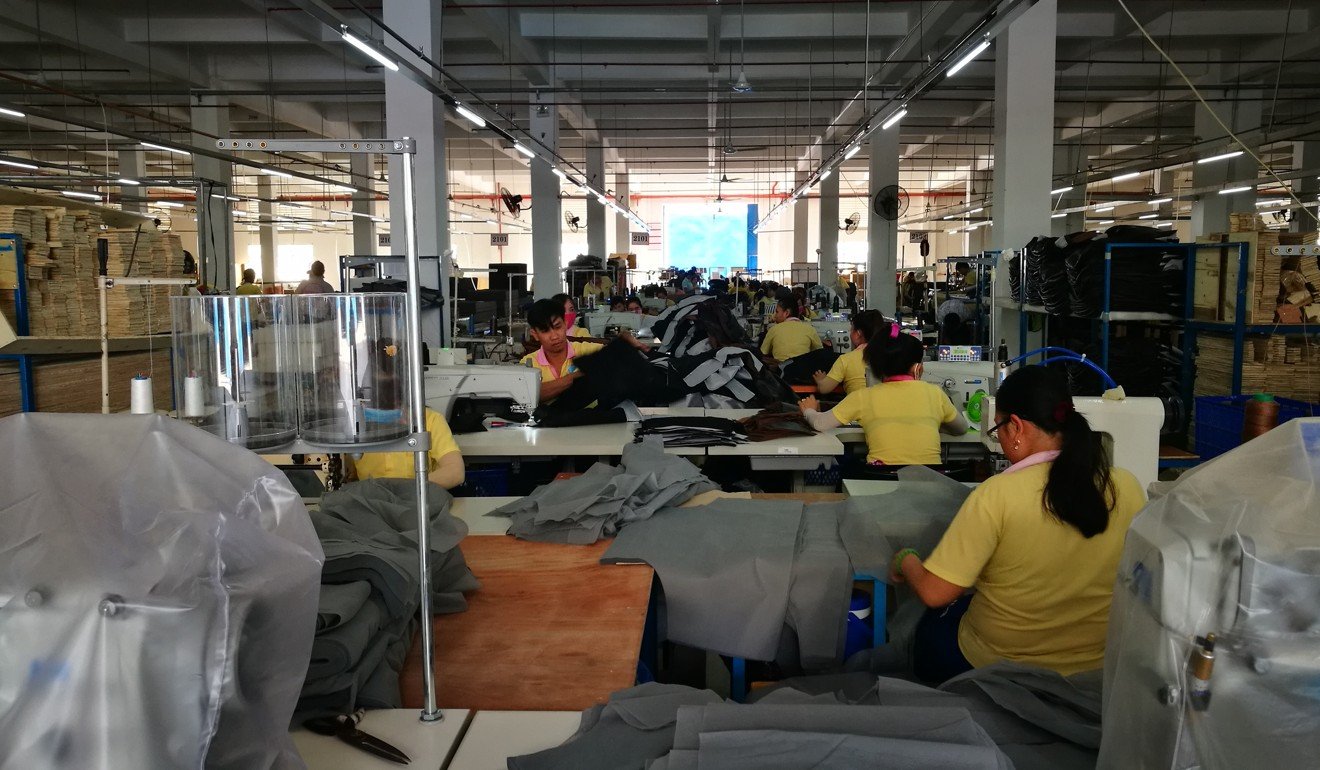 Trump's trade war is the result of building frustration with China's practice of forcing US companies to hand over valuable technology and intellectual property to do business there.
Some of Trump's most hawkish advisers, and even the president himself, view the struggle as a long-term fight against China's ascent as an economic power.
"If your conclusion is that China taking over all of our technology and the future of our children is a stupid fight, then you are right, we should capitulate," US trade representative Robert Lighthizer fired back during a heated Senate hearing earlier this year.
The reality for many companies, though, is that the trade conflict could drag out for years or escalate quickly on Trump's whims.
Already, about US$200 billion worth of Chinese goods, including a range of furniture items and other consumer goods, are expected to see tariffs increase from 10 per cent to 25 per cent from January 1.
Combined with the initial US$50 billion in Chinese imports that were sanctioned in July and August, 25 per cent tariffs will apply to about half of all imports from China.
Over the past several months, Trump has threatened to slap tariffs on all Chinese goods many times, repeating that threat in an interview published Monday.
"I think we could get to the middle of 2020 and have 25 per cent across the board US tariffs on Chinese goods," said Derek Scissors, a resident scholar and China expert at the American Enterprise Institute, a think tank in Washington. "If your supply chain runs through China you have to at least consider the possibility of diversification."
Foes of the tariffs, which include most major business and industry sectors, have argued that the additional costs are making it more expensive to sell to consumers and to manufacture in the US.
A study released this week forecast that, in 2030, the US economy would contract by 0.7 of a percentage point and China's economy would drop by 2.25 percentage points as companies shifted production to avoid the tariffs.
The study, commissioned by Koch Industries, a politically influential company that has waged a public campaign against the tariffs, assumes a 25 per cent duty on all Chinese goods remains in effect. (Other nations stand to collectively gain a 0.65 percentage point in their gross domestic product).
Uncertainty is forcing companies in China to look at moving production, even if the tariffs aren't an immediate threat.
Strategic Sports, a leading helmet production company in Dongguan, Guangdong province, China's manufacturing hub, is part of an industry that has escaped tariffs for now.
After analysing public comments, the US trade representative decided in September to exclude nearly 300 products – mainly consumer goods from China – from the last batch of tariffs. Items exempted include smart watches, bike helmets and high chairs.
Despite the reprieve, Strategic Sports' owner Norman Cheng is ready to diversify by investing in a new factory with about 500 workers in Vietnam early next year.
"A lot of buyers are increasingly offering orders for factories in countries like Cambodia and Vietnam, due to the trade war," said Cheng, who has 3,000 workers in China making 40 product queues.
The term "trade war" is becoming the main sales promotion slogan for attracting new tenants to Vietnamese industrial estates. It is especially attracting small and medium-sized factories that make furniture, textiles and electronics in China's Pearl River Delta and Yangtze River Delta regions, the main export production hubs of China.
Man Wah's ambitious expansion in Vietnam includes plans for eight new factory buildings by July, as well as six new 12-storey flat buildings to house workers in a rural hamlet two hours north of Ho Chi Minh City, said Simon Siow, general manager of Man Wah's new manufacturing operation in Vietnam.
Siow said the company expects to expand to 3,000 workers by the first quarter of next year with the capacity to export 1,200 containers of goods to the US every month. By 2020, it aims to employ between 8,000 and 9,000 workers and export about 3,500 to 4,000 containers monthly.
Still, there is scepticism that Vietnam will be able to fully replace production in China. Even for companies that build sofas in the US, most of the raw materials – including the upholstery kits and steel hardware, which are also subject to tariffs – come from China.
"At some point, the whole industry is going to come to terms [with the fact] that there's just not enough capacity domestically, there's not enough capacity in other parts of the world and Vietnam today does not have the capacity that China has," said Kevin Castellani, director of corporate communications at Man Wah USA.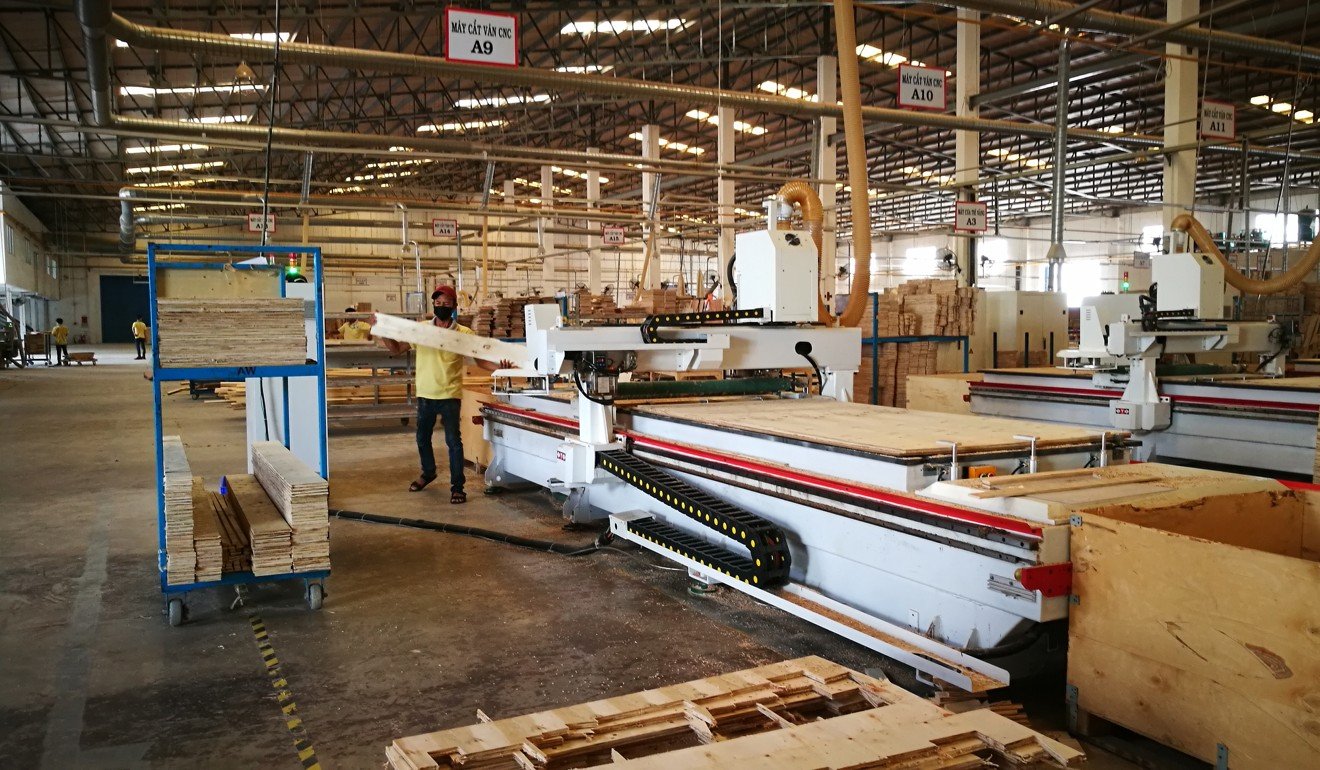 For now, the company still has not decided how it will assist its retailers "or if we'll even be able to help our retailers, come the 25 per cent tariff," he said. "We'll make that decision when it happens and there's always hope that it will not happen."
Importers and distributors, especially in the furniture industry, are confronting the hard truth that the president's tariff strategy of bringing production back to the US may not be compatible with a reality that has forced manufacturers to shift production overseas to ensure the low prices that shoppers demand.
The International Home Furnishings Representatives Association, which represents furniture manufacturers and retailers in the US and Canada, commissioned a survey of its members asking them what would happen if the tariff increased to 25 per cent. Only 10 per cent thought manufacturers would build plants or expand production in the United States.
Schewel Furniture, a fifth-generation family business, employs 700 people and operates 50 stores in Virginia, West Virginia and North Carolina, primarily in smaller towns and cities. The company's customers have an annual median household income of about US$35,000 to US$40,000, so even a small price increase can turn away buyers.
"We do not really have the capacity as a family-owned company to do economic analysis and modelling in terms of what are we going to have to do to respond to this," said Matt Schewel, director of store operations for the company, based in Lynchburg, Virginia.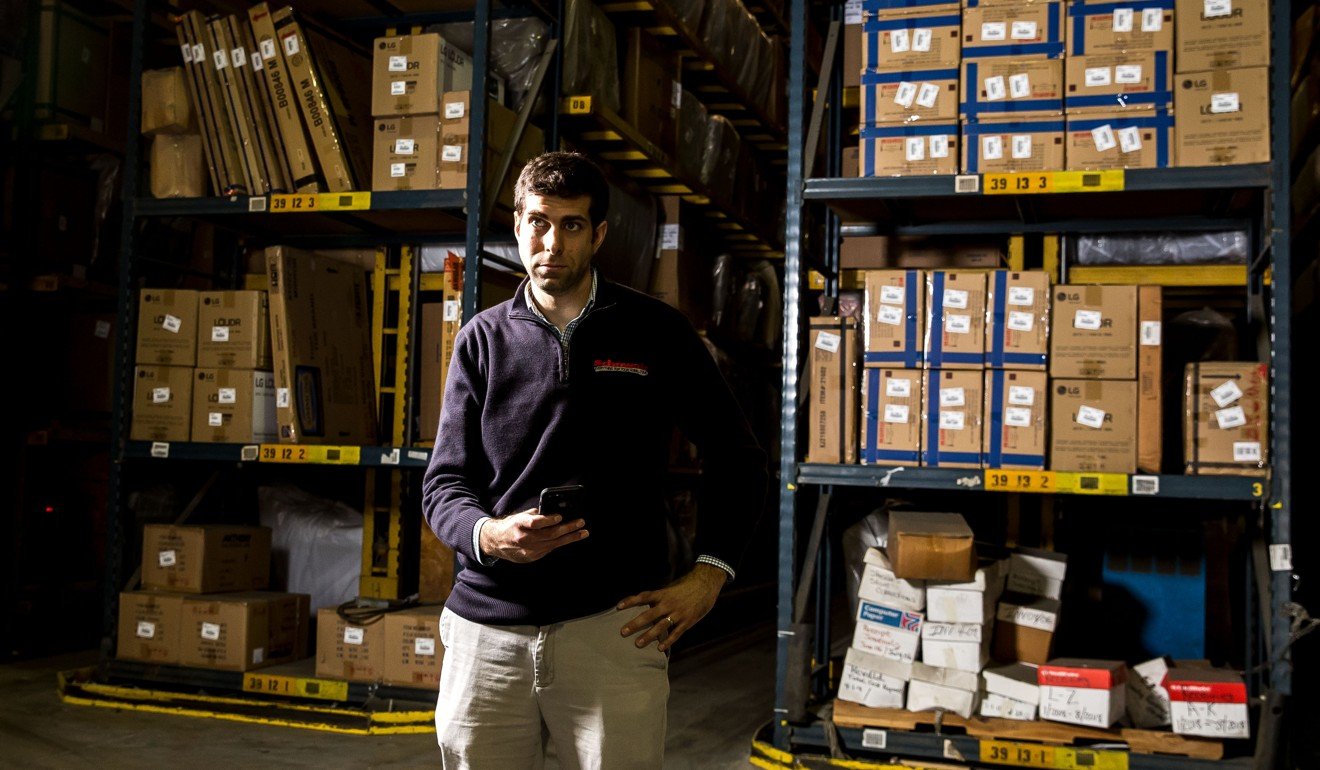 "We'll probably raise prices and continue with our current suppliers while looking for other options," he said.
Two of the retailer's top four bestselling upholstered furniture products are being hurt by the tariffs, Schewel said. A 25 per cent tariff would add about US$150 to the cost of the store's bestselling recliner sofa, which now sells for US$750.
Schewel, who was a journalist covering trade policy in Washington before joining his family's operation, is preparing as best he can for an escalation in the tariffs, but it's made buying decisions more difficult.
At last month's furniture market in High Point, North Carolina, a major industry show that occurs twice a year, he said the store's trusted supplier for leather furniture was quoting three different prices – dependent on how the tariff situation shakes out.
Schewel said his company was considering three options, each of which presented challenges.
It could keep buying Chinese-made furniture and pass the extra costs on to the consumer, which was likely to result in lost sales; try to buy more product from Southeast Asian countries, where capacity or quality is not assured; or buy more US-assembled products, which may be too expensive for the store's core customers.
For now, the plan is to import as much inventory as possible before a potential tariff escalation, Schewel said.
"This is who Trump is. This is his negotiating strategy," he said. "Some [retailers] are optimistic it's going to work. I am not."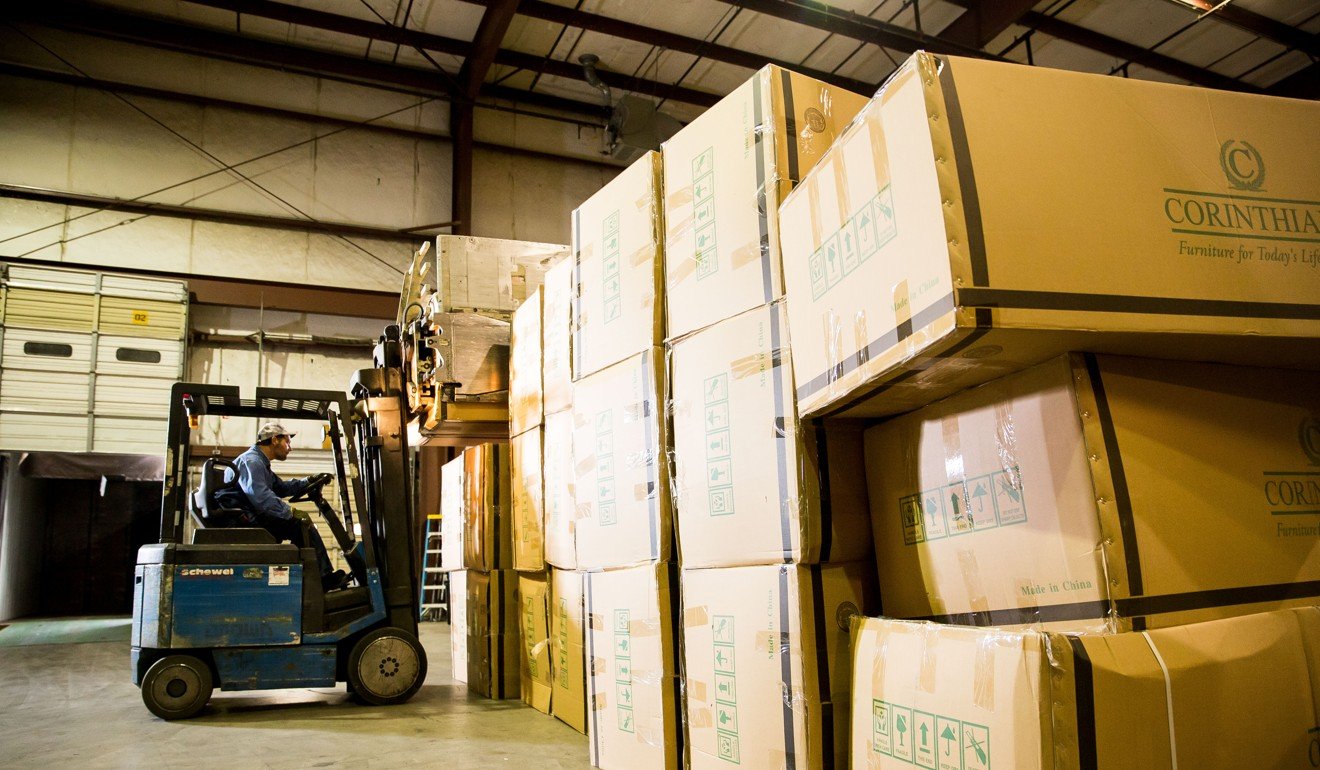 In reality, even American furniture makers today rely on a global supply chain to make their goods.
In the late 1980s and early 1990s, American furniture makers largely made their product in the US. But by the early 2000s, US furniture factories were shuttering rapidly as the allure of China's low production costs became impossible to resist.
Hooker Furniture's chief financial officer Paul Huckfeldt recalled having to shut five plants in five years.
"It was retailers' demands," he said. "The perception was that imported product was a better value and once the supply chain was built out, it happened really quickly."
The company, based in Martinsville, Virginia, is the fourth-largest source of furniture in the US, according to industry magazine Furniture Today, and still has about 1,000 American workers. But it imported 87 per cent of its furniture from China and Vietnam in its 2018 financial year.
Huckfeldt said the tariffs had forced the company to negotiate price concessions from suppliers but it will also resort to raising prices.
"Should the tariffs go to 25 per cent, we're actually actively investigating moving production out of China. That is not easy," he said. "It's skilled labour, you do not just pack up and move."
Reporting by He Huifeng (SCMP) in Ho Chi Minh City, Vietnam and Guangdong, China and Adam Behsudi (POLITICO) in Washington, DC and Lynchburg, Virginia